11 steps to make money as an affiliate marketer if you are over 50
It's never too late to make money online!. If you are over 50, there is no better time than now to start earning an income by starting your own affiliate marketing business. In this blog post, we'll discuss the basics of what it takes to be successful in affiliate marketing and how you can create a profitable business that will allow you to have financial freedom for many years to come.
You don't have to reinvent the wheel in affiliate marketing. There are many pre-established business models that you can replicate and tweak to suit your own needs. Some of these include setting up a blog or eCommerce store (for other people to sell their products). These options will allow you to make money by referring customers who purchase from your site back into an online marketplace such as Amazon or eBay. Once they make a sale on one of those sites, you'll receive a commission check from them each month based on what percentage we agreed upon with our affiliate agreement terms. This is typically between five and fifteen percent but it could be more.
These are the steps to becoming a successful affiliate marketer :
Step 1: Choose a popular niche
If you want to have a successful affiliate website, you must choose the right niche. Your target market should be specific enough for your audience to find your products easily and convert into buyers; however, if your niche is too broad, there will not be many people who visit or buy from what you're offering. Find something that fires up both sides of this tension – passion, and monetization – by choosing an interesting topic in which there are plenty of potential customers.
Step 2: Build your website
To make money from affiliate marketing with your blog website, you need to self-host it on a web server that gives you full control over how the site looks and operates. Remember, if using a free blogging platform like WordPress.com (not WordPress.org) or Blogger etc., then they could shut down any time without warning – meaning all of your hard work is lost!
Choose a Domain Name
A domain name, such as your website's URL in a web browser, is an important decision. So how do you pick one?
First and foremost: keep it short! That way, people can remember the name easily, making them more likely to be coming back for future content on that topic. Also include keywords related to what your site has going on inside of it so search engines know what they're looking at when someone searches with those specific words or phrases in mind.
About the Website Platform
I recommend WordPress.org as your website and blog platform because it's the most popular software worldwide, free to use, and you can customize freely with the best themes for bloggers or small business owners. You need a web hosting provider only after installing WP on your DNS server; but even that is inexpensive in comparison to other platforms like Squarespace which have monthly fees of about $10-20/month – unless you want more features than what WordPress offers out of the box (additional templates).
Webhosting
I use Bluehost as my web hosting provider, meaning they keep all my website files and data stored on their servers.

That way you can access it 24/7 from anywhere in the world! They also offer affordable plans with free support for any problems that might arise. Plus, when you sign up for a plan at this company, you get your own domain name too!
Installing WordPress
Now it's time to install the WordPress software. If you signed up with Bluehost as I have, they will automatically install this for you during the signup process and all of your websites go into one account! Most providers offer a 1-click installation meaning that in just minutes after signing up on their website or phone service, we can get WP set up and running without any hassle at all!
WordPress Theme
You can customize WordPress themes to your liking. You can change navigation elements and menus, the page layout, color schemes, fonts, and typography among other things! I use Divi on all my websites because it's so versatile.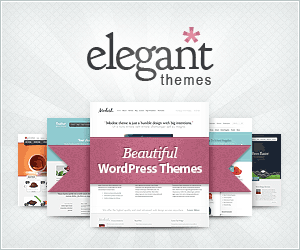 Step 4: Look for the brands and products you would recommend to a family member or a friend.
Pick out a company and you can join their affiliate program. You want to make sure that the products they offer are something you're knowledgeable about, so choose wisely! Make sure that it has good reviews or ratings before posting links on your site for people to purchase items from there. If not, try another product offered by a different company with better feedbacks that offers similar goods as this one does – It'll be worth it in the end when more people buy through those ads (and come back!).
Step 5: What Products to Choose?
Need some help picking the best affiliate marketing products for you? Ok. But before that, there are a few things to keep in mind. First of all, it only makes sense to choose a combination of affiliate products that is relevant and related to your audience's struggles. Once you know what they're struggling with exactly, then selecting an appropriate product combo will be easy as pie. The key thing when starting out is choosing just one or two closely related items at first–the perfect match depends on who your readers are trying so hard not to disappoint.
Step 6 How to sign up for the best affiliate marketing programs?
Now, it's finally time to sign up with your chosen affiliate programs. This can take some time but the process is essential for any successful marketing strategy. You can join two types of affiliate programs: Individual and Affiliate Networks or Platforms.
The first type of program you may choose from are individual affiliate websites that companies run themselves such as in their footer where they list "affiliates".
The second type of program is when a company prefers not to use an individual website then they will likely be using one of many different networks or platforms which manage hundreds upon hundreds of other affiliates and allows them access to all these various advertisers without having set up on every single site separately.
The best affiliate programs I recommend:
These are the high-paying affiliate programs for bloggers that helped me jump from $110 a month to $1,500 in less than four months:
The best affiliate networks I recommend:
Here are a few of the ones I've used and got good results with:
ShareASale
Commission Junction
Impact Radius
Rakuten Advertising
ClickBank
Step 7: How To Promote Your Affiliate Links
Once you've found the products you want to promote, it's time to think about what type of content will best represent them. If your primary channel is YouTube, create videos that help your audience with their problems and teach how affiliate links can provide a solution for these issues; if Instagram is more suitable in this case due to its visual quality then post photos or short clips – even just a few seconds long!
Step 8: Alternative Affiliate Products to Promote
Once you start generating affiliate commissions, it's a good idea to do a quick search for alternative products your readers might be looking for. For instance, let's say you love this amazing dog leash and are making sales from it. Some of your readers may find that they're not as happy with the product because either their budget is different or they need something else for certain situations (like having an extra hands-free option). If that seems to like them – make sure to find another product perfect just in case!
Step 9: Short Affiliate Links
When you sign up with an affiliate program, they give you a special link that can be used in your blog posts or YouTube videos. It is trackable so whenever someone clicks it and makes a purchase the merchant knows it was because of your referral! But these links are usually long and complicated- making them difficult to share on social media or through email marketing campaigns. To make life easier for everyone involved, I use Pretty Links – which automatically shortens any URL while also adding tracking information like keyword phrases from my profile page if desired.
Step 10: Affiliate Marketing Legal Sides
Whenever you're affiliated with a business and earn commissions, make sure that anyone who clicks on your affiliate link knows this.
In the U.S., the Federal Trade Commission (FTC) requires disclosure of any financial gain or compensation when mentioning products in articles or posts online to protect readers from misleading advertising practices, misrepresentation by companies they mention about their product performance, etc.–even if there are no rewards for those reading these as well-meaning consumers may be swayed into purchases based on false information presented–so it is important not only to disclose but also never hide such disclosures within the lengthy text where an unaware reader might miss them.
This is a screenshot of the Affiliate Disclaimer Page of my Blog:
Step 11: Driving Traffic to Your Pages
You want to get as many people interested in your content, so you need to start generating visitors. Once everything is set up and published with an affiliate link, it's time for some traffic generation!
You have a few options: use the tools at hand or drive targeted website visits through social media marketing campaigns. You can also make sure that anyone searching Google will find what they are looking for by optimizing their title tags and meta descriptions on every page of their site – this includes both blogs posts AND product pages too!
Email Marketing
Email marketing is one of the most powerful tools you should use for affiliate marketing because it allows you to connect with your readers more deeply and personally. Having a list of email subscribers will give them direct access to their inbox, but only as long as they feel like your emails are helpful and valuable. Whatever you do, remember that building trust matters – once they believe in what you're selling, people will be ready to take on whatever products or services come next!
If you already have a list of subscribers, make sure you send them an email. Tell them that you've just published this article about all the products they need to buy on your blog! You can start building up your own mailing list by signing up at Mailerlite and setting it free for now.
About SEO
One of the best ways to improve your blog's ranking when people are searching for something is by paying attention to what they're typing into Google.
SEO or Search Engine Optimization isn't as difficult as bloggers often think; it all boils down to understanding what people type onto search engines and how you can offer them the top-notch content that will answer their questions. The longer you keep blogging and produce quality posts, the more organic traffic through search engine queries should be expected!
Conclusion
These are just a few of the many opportunities that await you. So if you're over 50 and looking to start earning an income, then affiliate marketing might be your best bet for financial freedom! Remember, there's no single path to success so find what works best for you. Good luck on your journey towards achieving your goals!